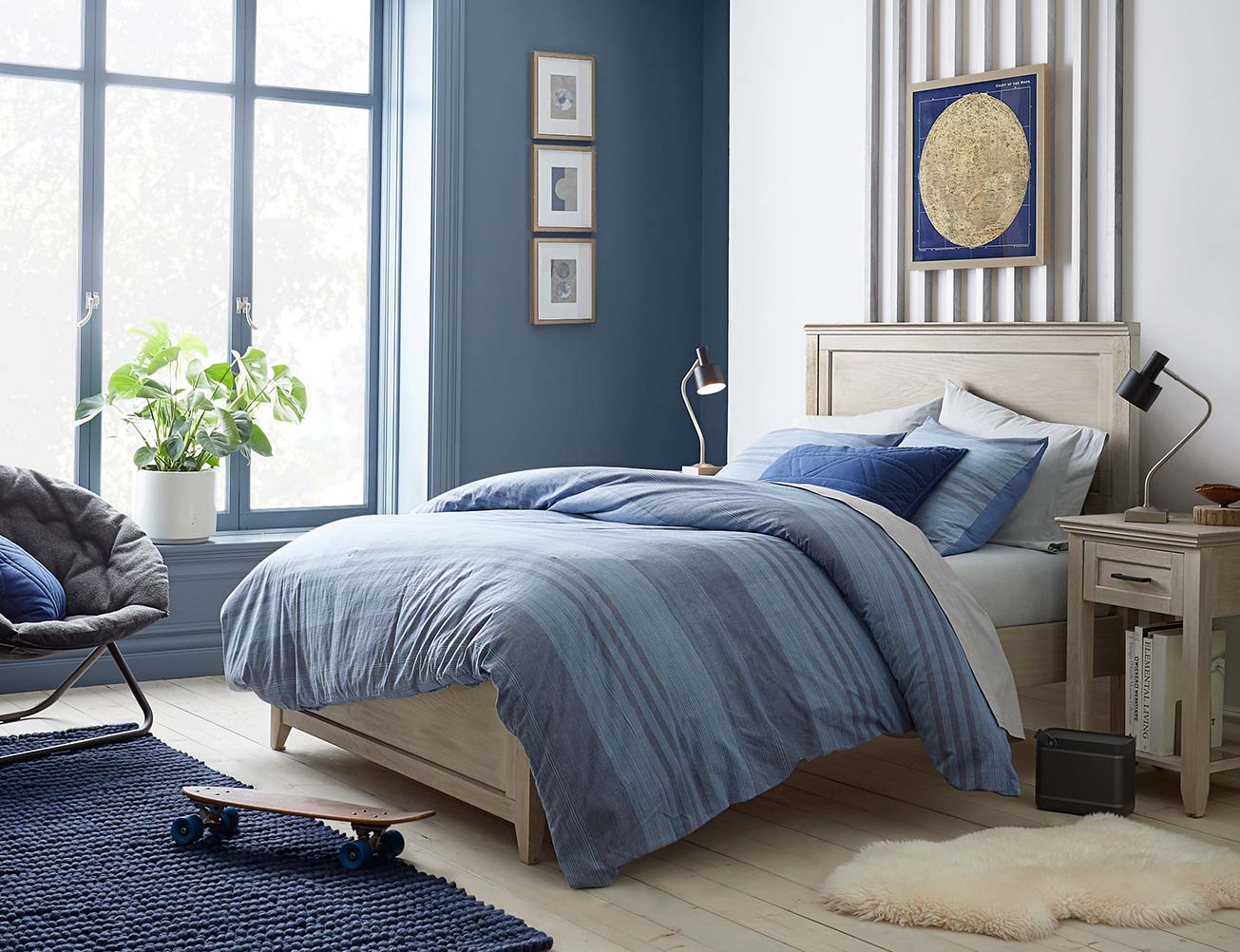 Terrific Teen Rooms Begin with Color
We've stirred up some colorful ideas for inspiration.
An Opening for Color
Your teen wants a vibrant room; you're hoping for something a little subtler. Here's a great compromise: Paint walls white, and add a pop of color on the bedroom door. Your teen can amplify the color by decorating the room with artwork and accessories in similar hues.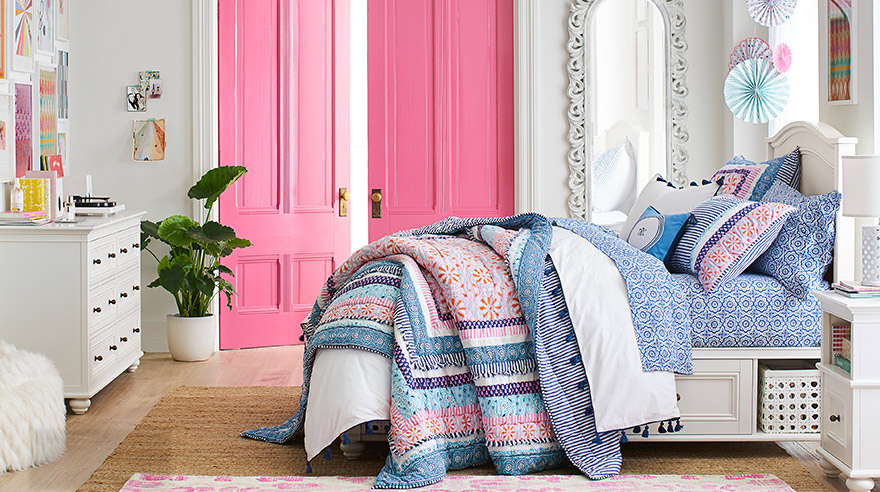 All About the Blues
Blue hues adapt as kids transition from tweens to teens, which means the color will enjoy a long life. Teens will find the atmosphere ideal for sleeping, studying or daydreaming. Have your teen select a blue to be used on the walls and trim for a cohesive look; then, add accents in varying shades of blue to complete the décor.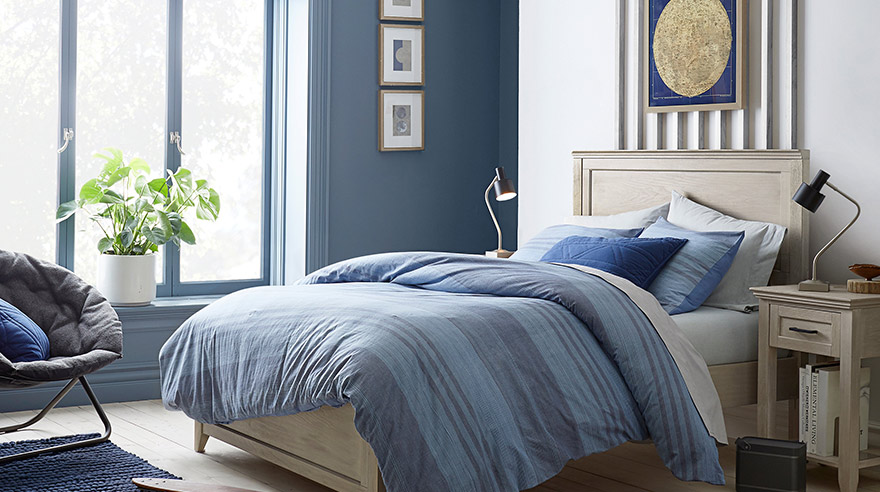 The Natural
Neutral colors and natural woods can carry a bedroom through all the teen years. Enhance the warmth of this look by painting a geometric accent wall behind the bed. Use a mix of warm and cool neutrals. Painting the rest of the bedroom walls in the darker neutral helps to reinforce the naturally relaxing ambiance of the room, making it a great space for a teen to unwind after a long day of school or activities.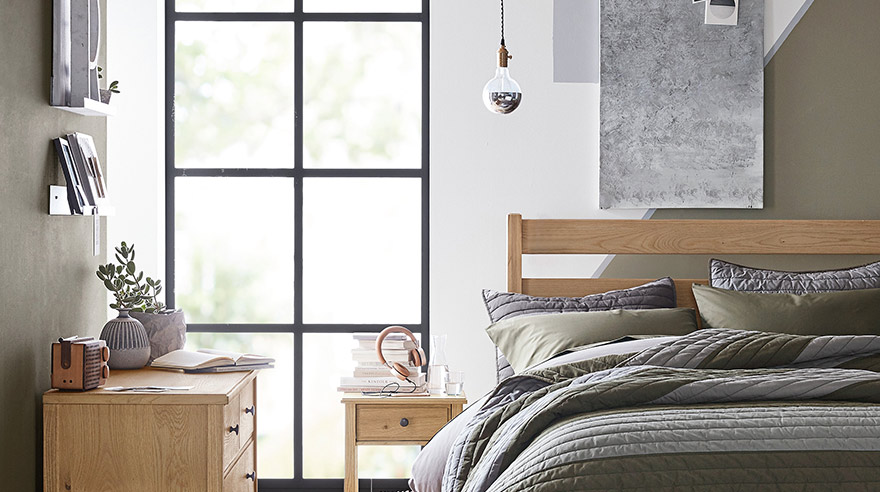 Crossing the Line
If your teen is looking for a subtle color enhancement on existing white walls, consider painting just part of the walls in a different color. Use a tone-on-tone effect to gently draw the eye to your teen's favorite furnishings and homemade artwork. This simple painting idea transforms a kid's bedroom into a teen's artistic living space.