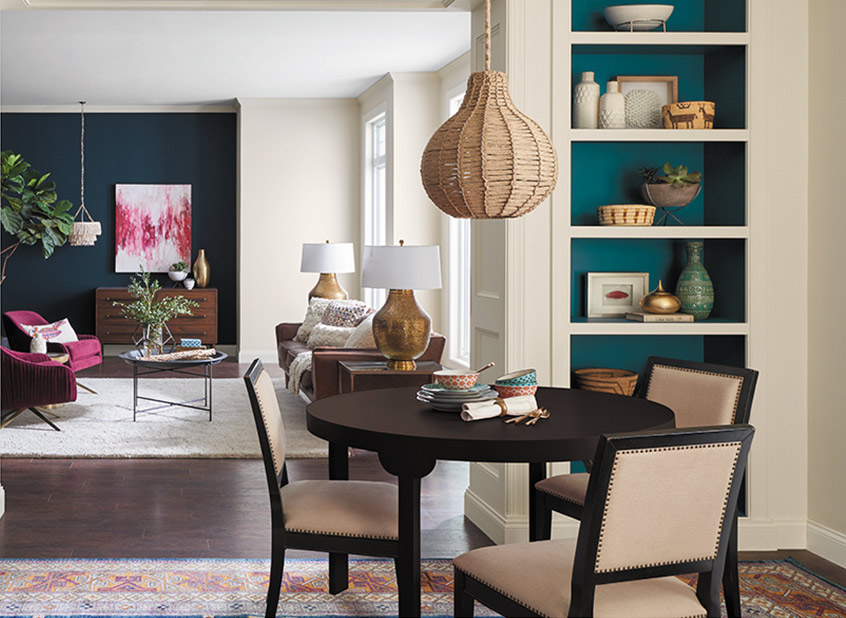 Small Projects, Lasting Results
Small projects can make a big impact, especially when they're infused with your own personal touch. Read below for quick project ideas that are sure to make a lasting impression.
A Colorful Frame of Reference
Whether photography, prints or children's finger paintings, artwork gives a home an added layer of charm. You can use artwork in various ways, and painted frames work to achieve that goal. Frames painted in a contrasting color from the wall make art pieces pop. Monochromatic frames work with the color of the walls for an illusion of texture. Using different sheens, such as a gloss paint on the walls and a matte finish on the frames, provides levels of visual interest. For how-to project advice to get you started on transforming your space with frames, read more here.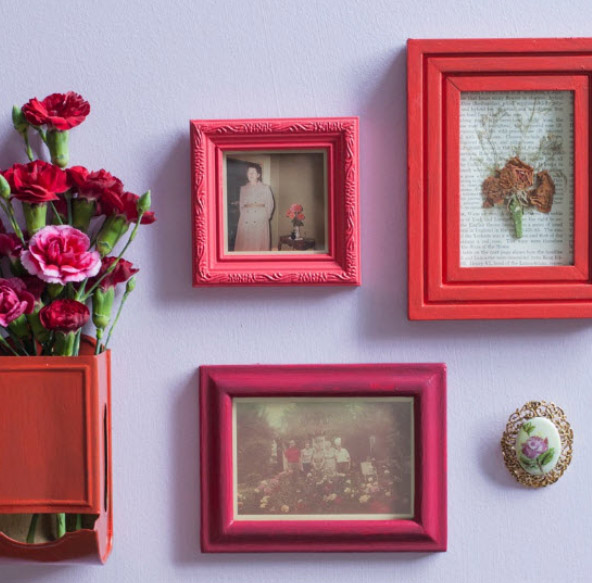 New Life For Old Furnishings
Is an outdated wooden chair or dresser getting you down? Put life back into that piece and add a personal touch with imagination and a fresh coat of paint. A ho-hum dresser gets an oh-wow update thanks to geometric designs painted in contrasting colors. Mismatched furniture pieces suddenly feel like partners when painted the same color. The possibilities are endless. For more inspiration, visit the Sherwin-Williams project center for how-to steps to transform your old piece into something new.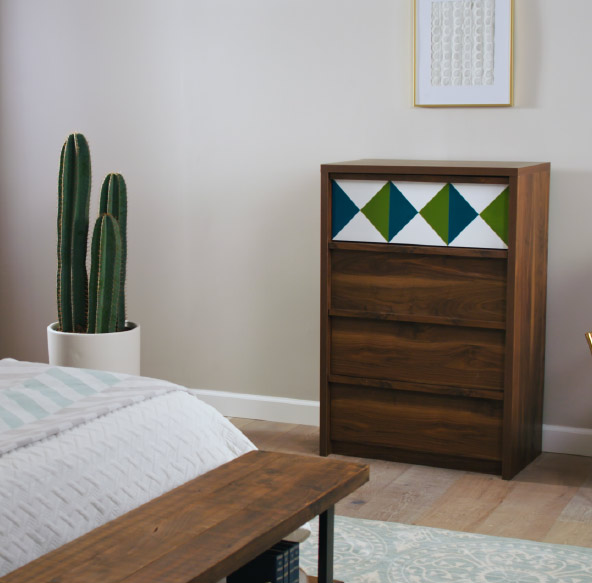 Put More Color On The Shelf
Your books and knickknacks deserve a stunning display case. Painted shelves and bookcases turn a seemingly ordinary piece of furniture into a key design element. A bookcase painted in a contrasting color from the walls immediately draws the eye. Wooden bookcases get a boost by painting shelves and interior walls in a bright color or even a geometric pattern. With these great paint ideas, you'll want to reach for a book again and again, just to admire your bookcase!