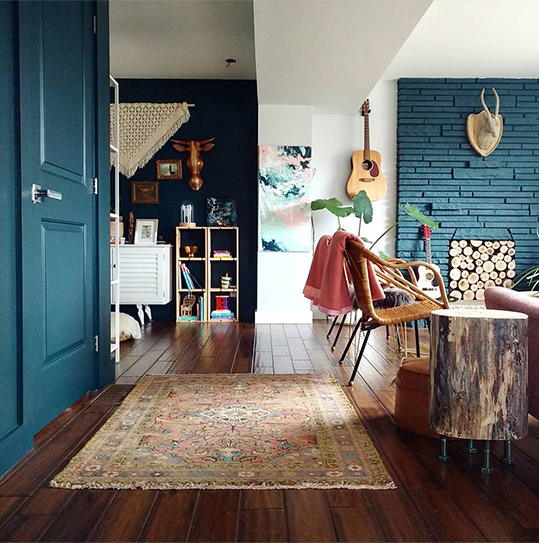 MARRY DISTINCT HOME STYLES WITH COLOR
You're shopping for furniture for your first home together – or you're combining furniture from two different apartments – and you make a shocking revelation: Your styles are completely different. Rely on color to keep the bliss. With the appropriate paint and a few design hints, your combined styles will live happily ever after!
Should it stay or should it go?
Take stock of the items you both have. Don't worry about being matchy-matchy; instead look for common themes across two or more items. For example, a couch with a curvaceous back and artwork with geometric patterns play nicely off of each other. Balance an upholstered chair in a busy pattern with a solid sofa. Combine a few different textures – a leather sofa, a sisal rug and a brass chandelier, for instance – without overcrowding a room.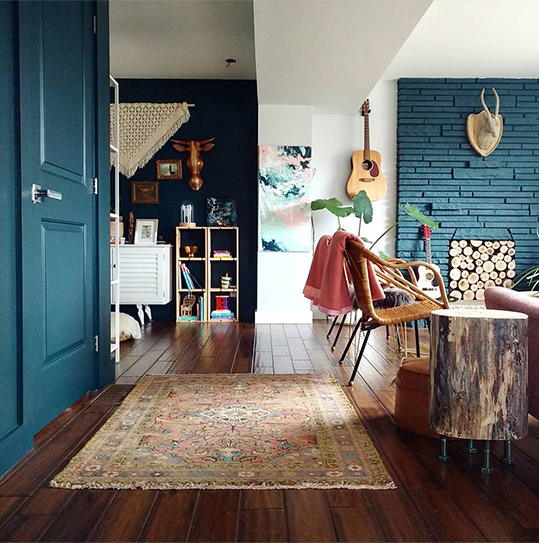 CREATIVE STROKES OF GENIUS
Once you've decided on the furnishings for a particular room, tie the look together with paint. One surefire way to accomplish this is through a neutral color that transcends design styles. Cream, taupe, khaki and gray count among the paint colors that set a calm, clean backdrop for eclectic decor. Another idea: Pull a common color found in different pieces and apply it to the walls. If you find a fabulous green in a rug and an upholstered chair, launch the ColorSnap® Visualizer for a simple and speedy way to locate a similar paint color. Concerned that a color will be too bold to cover a whole wall? Use it sparingly for trim, on a chair rail or as an accent wall and paint your walls a neutral color.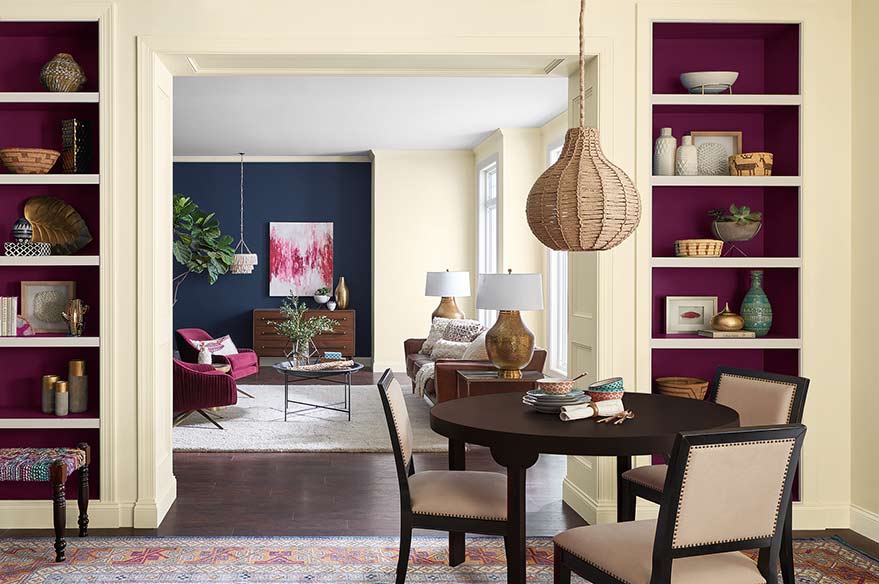 KEEP IT FLEXIBLE
Enjoy your newly combined styles, but don't feel you have to be locked into the look forever. As your relationship evolves, so will your design preferences. Need help? Stop into your neighborhood Sherwin-Williams store to take advantage of expert tips and advice. Pick up inspirational design cards for ideas on using color to enhance a space. Use the color wall to find paint to match your desired look. Speak with one of our experts at your neighborhood store to get all the help you need.