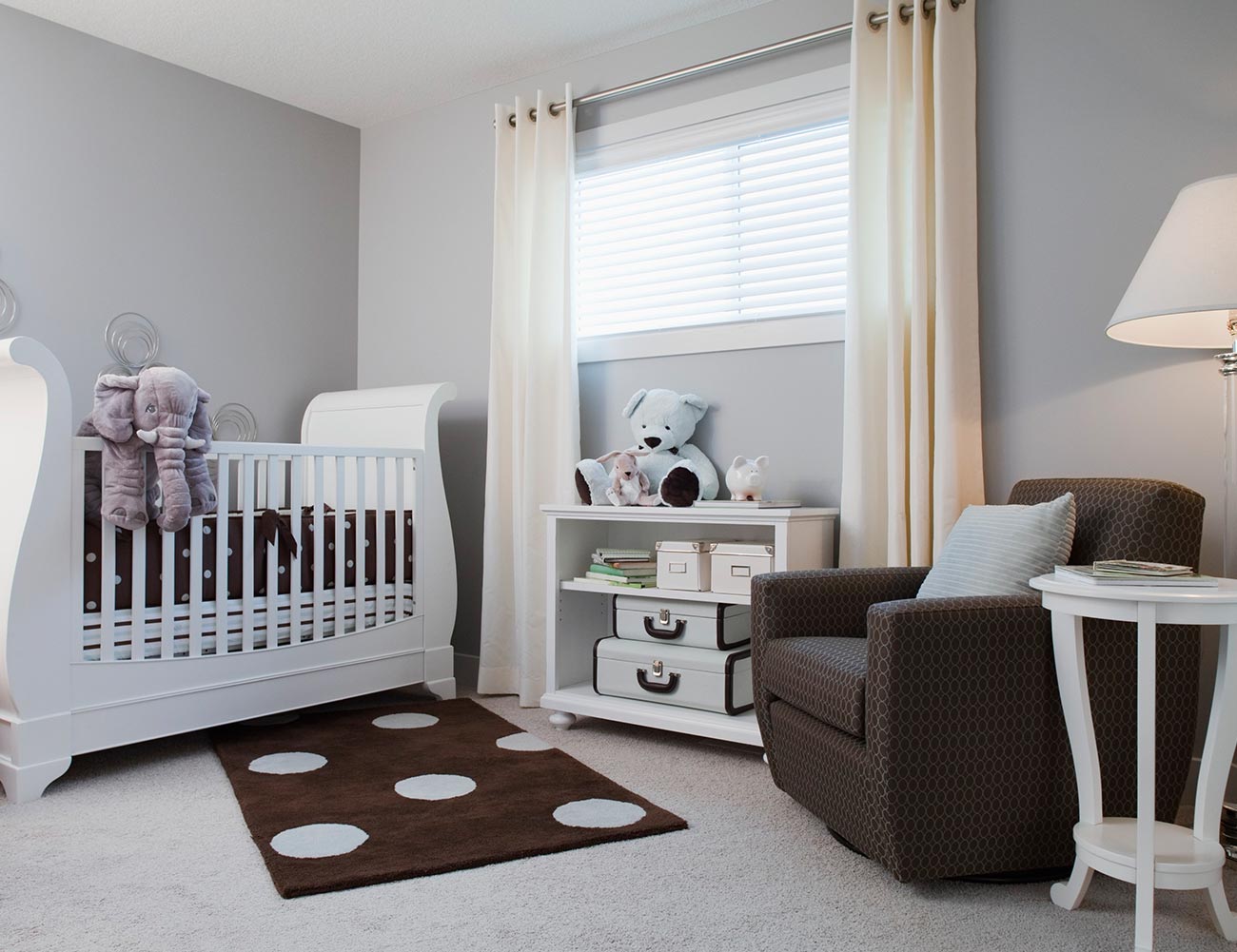 Make Room for Baby
Factor in Finish
In any room where "stuff" is bound to happen — messy walls, messy floors, messy everything — it's important to choose the right paint. Glossier finishes stand up to fingerprints making it the perfect paint sheen for your baby's room.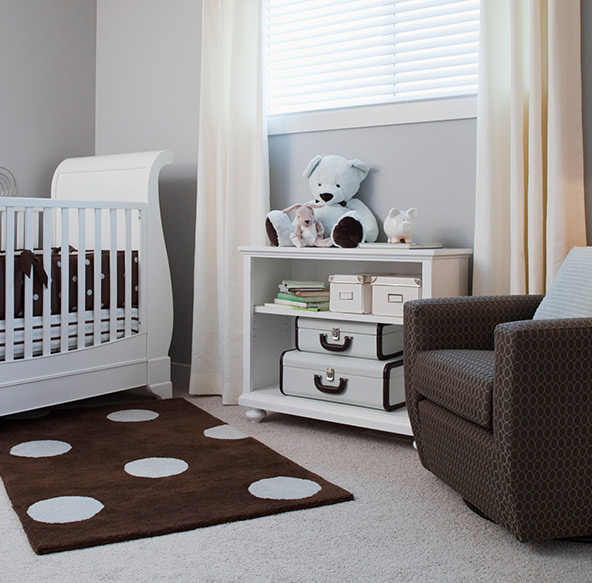 Make it Cozy
When you want to set a serene tone in the nursery, opt for neutral colors with whisper-soft appeal. Carry the harmonious color scheme from the walls to upholstery, draperies and rugs. Add depth by painting the wall below the chair rail a slightly darker neutral.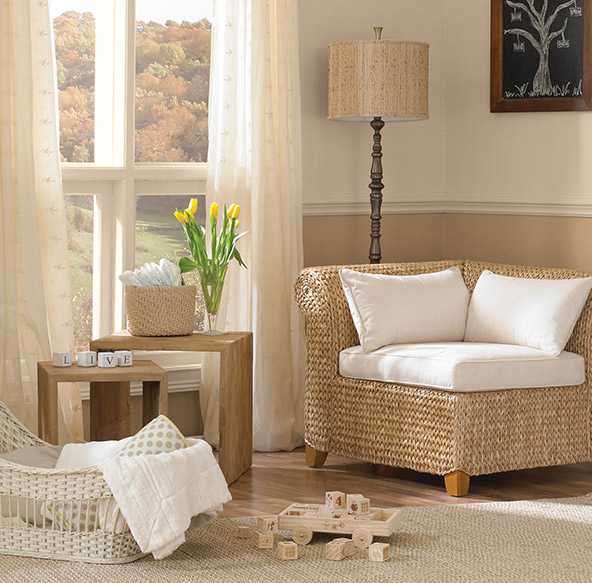 Stretch Your Space
Pale colors work great in little spaces. But, if your nursery is small and you're looking for a bigger feel, make it seem larger by accenting one or two walls with bright, bold colors.