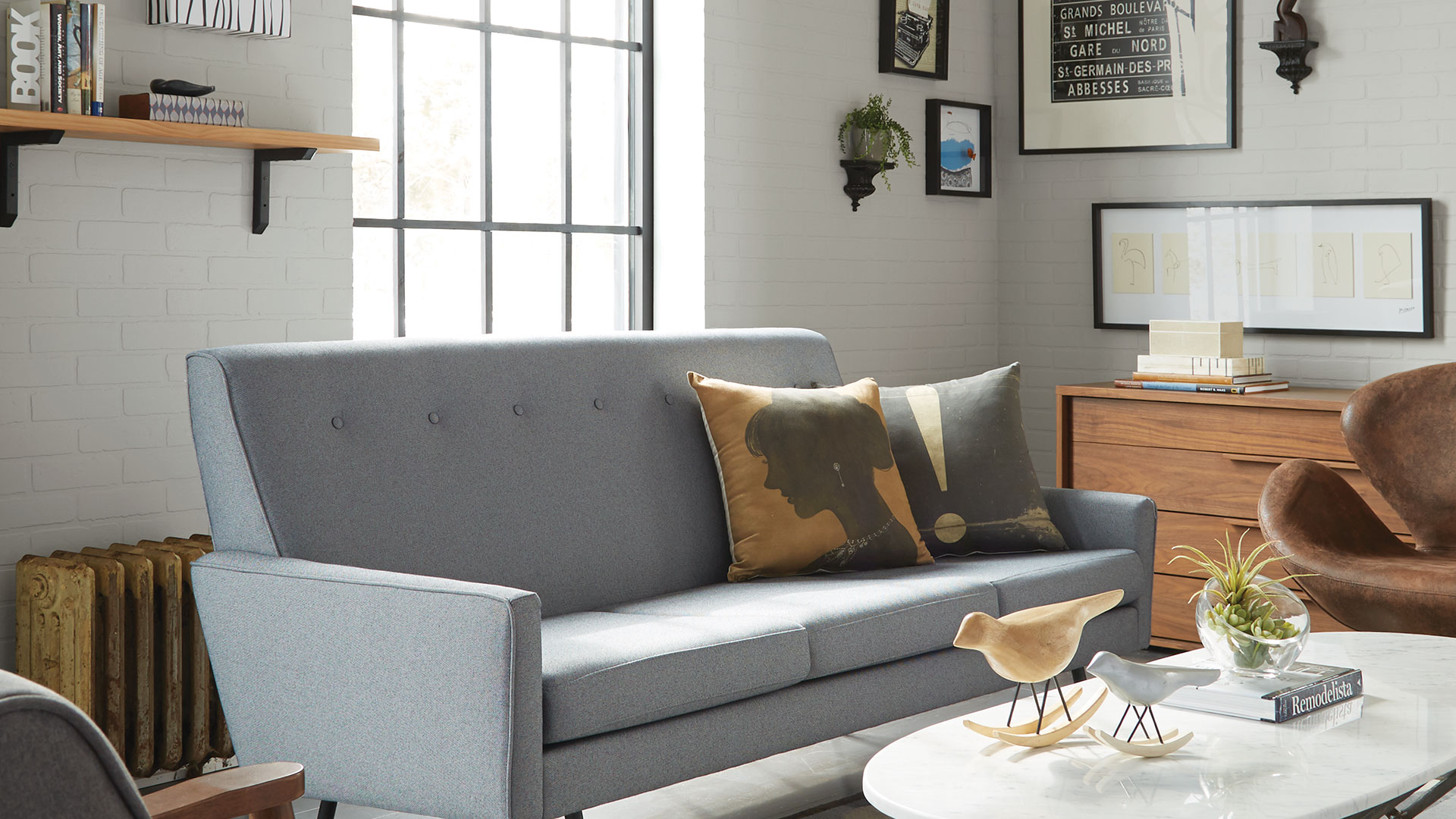 Invite People Into Your Living Room Like Never Before
Liven Your Living
Think about your living room as the heart of your house. How do you want yours to feel? Grays, blacks and darker blues can add a nice dramatic touch, while reds, oranges and lime greens will stimulate your space. In addition, whites and pale blues will help soften and expand the room.
Recommended product for living room walls: Emerald® Interior Acrylic Latex Paint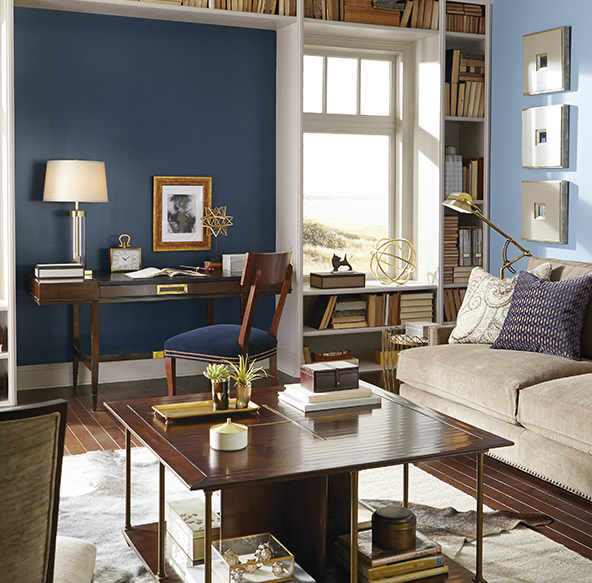 Shake Up Your Shelves
Got dull built-in shelves in your living room? No problem. Paint the walls behind the shelves to match the existing wall color so that they disappear into the background, then decorate the shelves with colorful accessories to make them pop.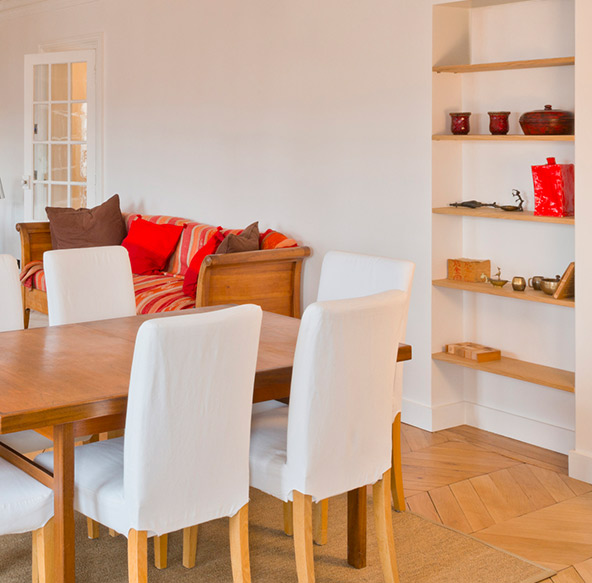 Frame Your Fireplace
A picturesque fireplace can become a natural focal point in your living room. If your walls are pale, going bold with your mantel can add just the right amount of color – not too much, not too little – to highlight the subtlety of your other color choices, and introduce energy into the room.
Recommended product for mantels: ProClassic® Interior Waterbased Acrylic-Alkyd Enamel