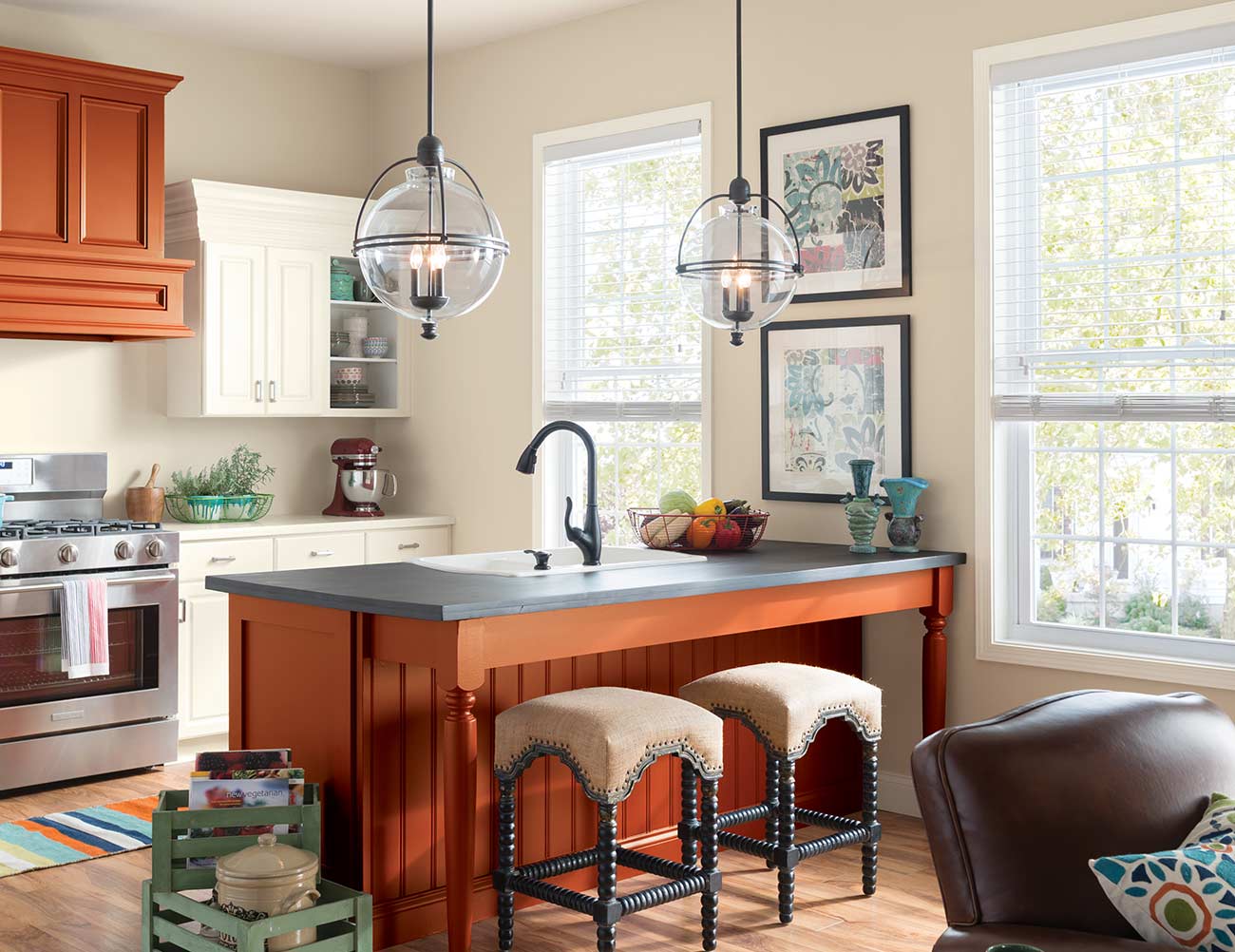 EMBRACE YOUR KITCHEN LIFESTYLE
How do you use your kitchen? Is it the hub of family activity or the oasis where you become a world-renowned chef? Whatever your kitchen lifestyle may be, color helps to capture its personality.
FAMILY-FRIENDLY KITCHEN
If yours is a family-friendly kitchen, you appreciate a warm ambiance with just a dash of chaos. You're completely at ease having last-minute dinner guests, and you don't mind if the kids chase the dog around the kitchen table if they all burn off some energy. At the same time, you like your kitchen to look its best. Opt for paint in warm shades of gray, green or red. These will bathe the kitchen in inviting color. Choose stain-repellent paint with good cleanability and a long-lasting finish like Sherwin-Williams Duration Home®.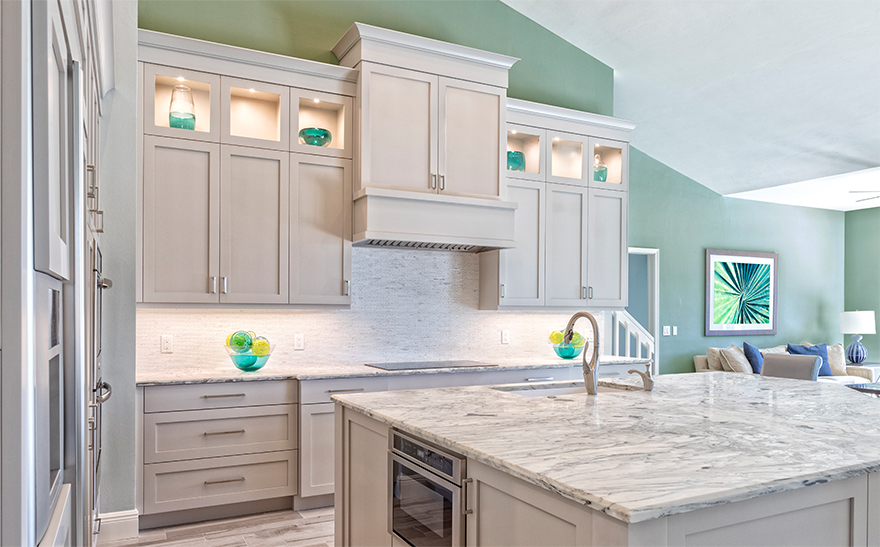 CHEF'S KITCHEN
Is your kitchen a chef's kitchen? Is it sleek and functional with professional-style appliances and lots of workspace – your ideal spot to prepare gourmet meals? You'll enjoy the clean look that white or off-white paint colors bring to the space. Coupled with stainless steel appliances and granite counters, it's a look that says, "serious cook at work." Choose a durable, washable paint like Sherwin-Williams Emerald® so splatters can easily be cleaned and you can get back to trying a new chef-inspired recipe.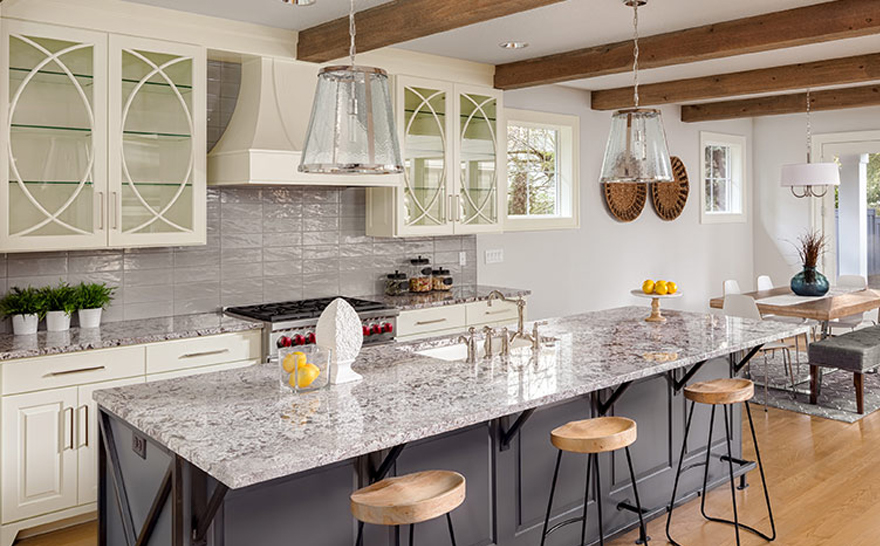 FLAVORFUL KITCHEN
Finally, you might be the proud owner of a flavorful kitchen, a space where you'll try your hand at everything from red-hot Thai to tangy barbecue. You make everything from scratch, and you keep plenty of exotic herbs and spices on hand. Bold oranges, yellows, reds and greens complement the innovative fresh kitchen. Opt for a low-VOC paint like Sherwin-Williams Harmony® to reduce odors and improve air quality. That way, last night's Indian doesn't interfere with tonight's Italian.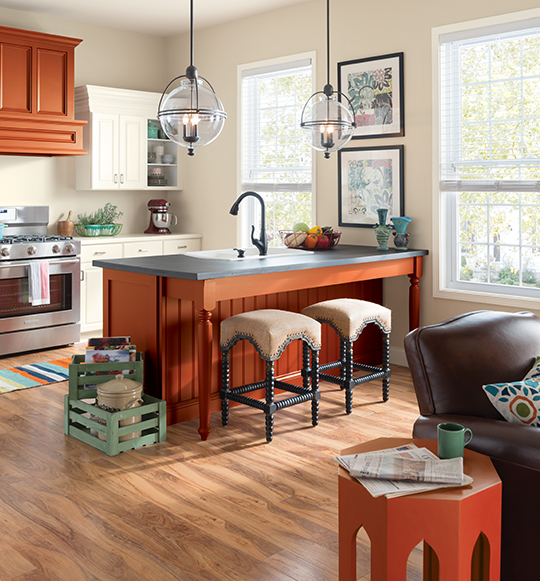 VISIT YOUR NEIGHBORHOOD STORE
Your neighborhood Sherwin-Williams store  has everything you need for your kitchen painting project. Talk to one of our experts and discover color and paint choices that suit your kitchen lifestyle.