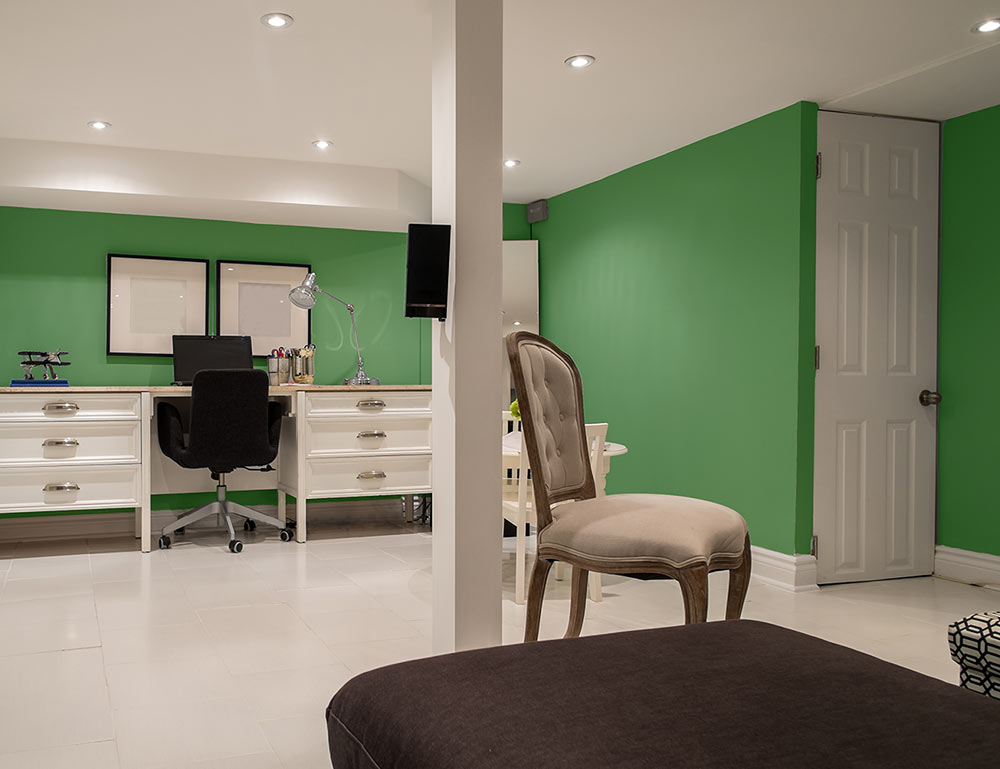 Elevate Your Basement Décor
Think of your finished basement as a blank canvas that can become just about anything you want it to be – entertainment space, home theater, office, playroom. Choose colors that help define the space.
Open For Business
Relocate your home office to the basement for more room to work. Color can help you achieve a greater sense of space and brightness on the lower level. A sunny yellow or a springtime green awakens a workspace that lacks windows. It's a good idea to first paint a small portion of the wall in a color you like and see how it might change throughout the day or when it's hit with artificial lighting. Ultimately, the best color choice is one that makes you feel invigorated and productive.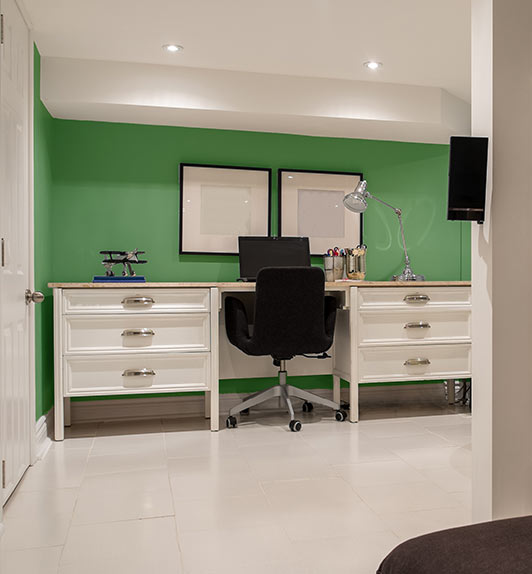 Stay in Neutral
Okay, the basement is downstairs, but it can still feel like a part of the rest of your house. Why not carry the charming neutrals on your first floor into the basement? The color acts as a natural guide from one floor to the next. Using the same neutrals also helps a downstairs entertainment area or office space maintain a connection with the upper floors.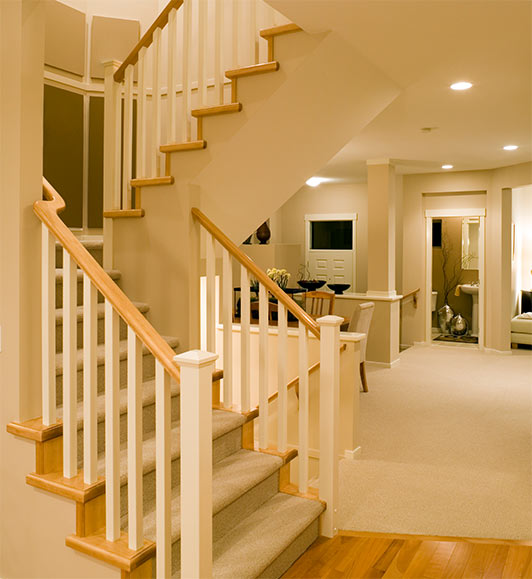 Make it Playful
When the kids ask for a playroom in the basement, your creativity kicks into high gear. However you choose to design the space, let color be your guide. Lively hues on walls stimulate children's imagination. (Try using a high gloss sheen for fewer marks with white and light colors!) As kids grow, the color becomes a bright backdrop for reading, watching TV and visiting with friends.