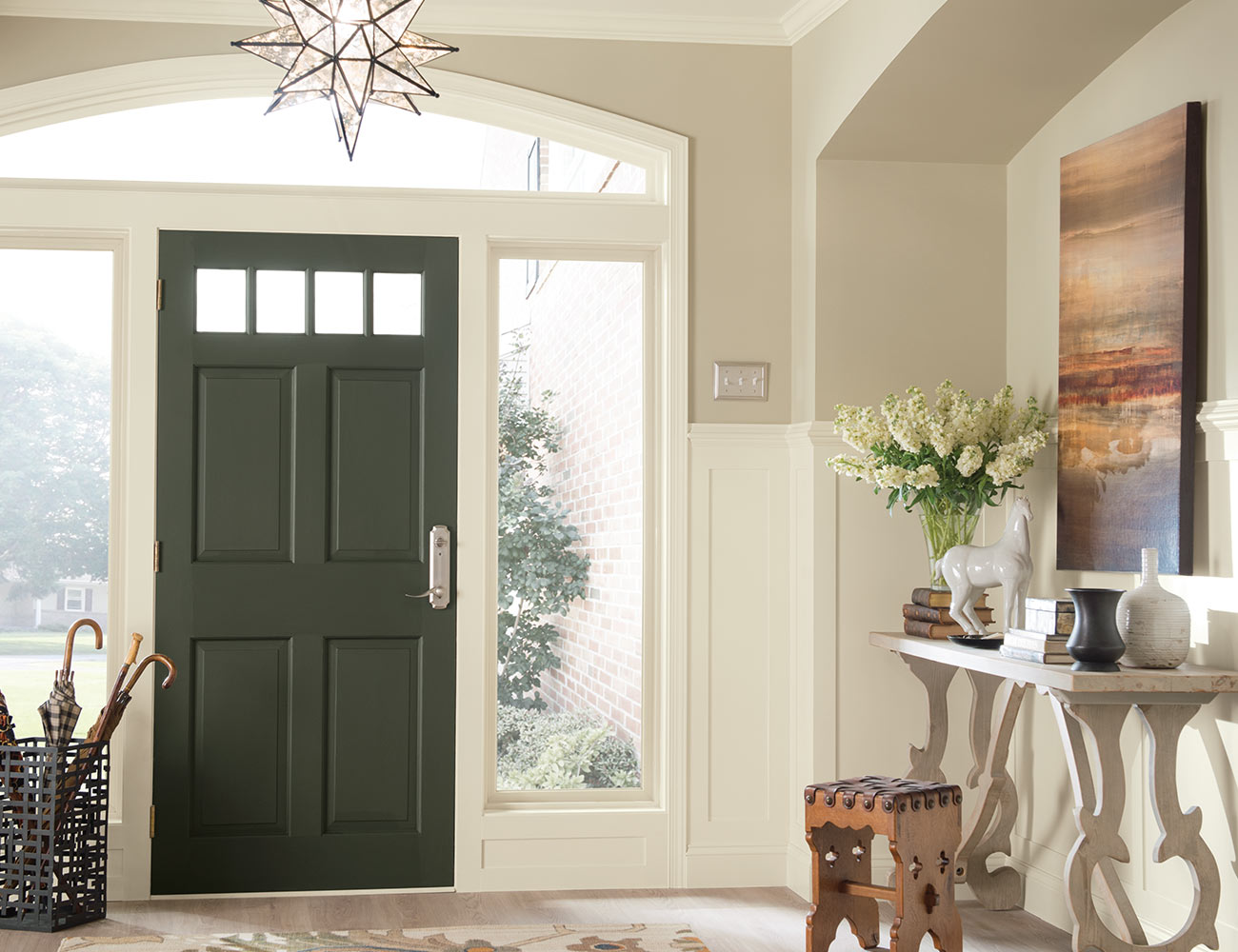 Create a colorful, welcoming entryway.
Striking Monochromatics
Your entryway is a focal point in your home. Make an impression with a monochromatic look. Using shades within the same color family can add a touch of elegance or drama to any room.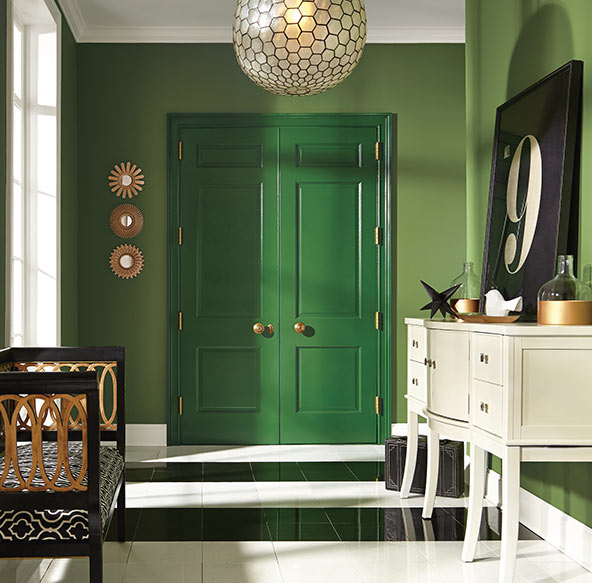 Bring Color In
Match your front door and ceiling to bring a touch of color into your neutral space and create an eye-catching accent in your entryway.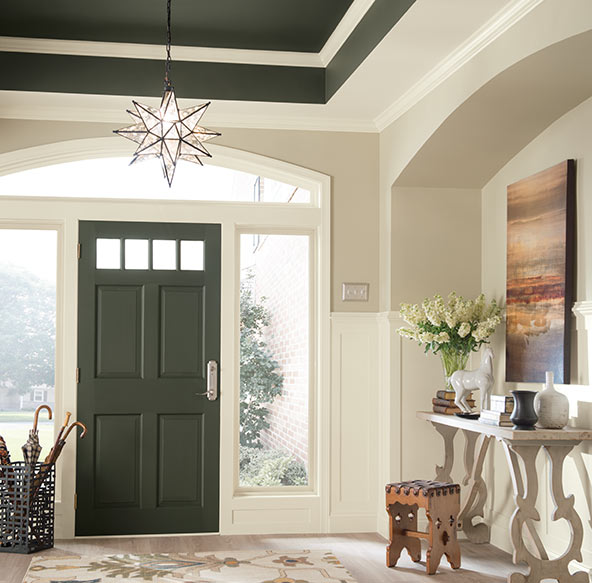 Bold Contrast
If your ceiling features exposed beams, paint them in a light color while using a darker shade on the interior segments to emphasize the detail.