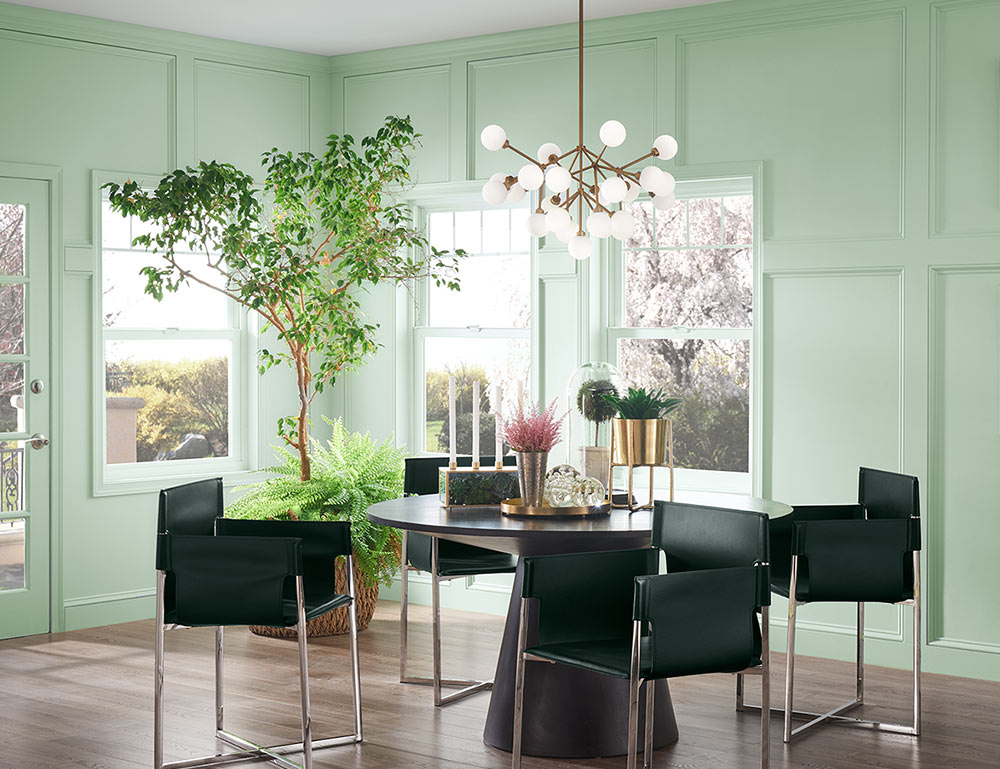 Color as a Main Course
Make dining a special occasion – whether it's a holiday feast or a casual weeknight meal – with the help of color.
Add Unexpected Flavor
Want to set a dining experience they'll never forget? Take a color that's somewhere in your dining room décor and use it on the walls. Inspiration might come from cloth napkins, candles, rugs or curtains . When you paint the walls in a matching color, those small details will pop, adding vibrancy and intrigue to the dining room.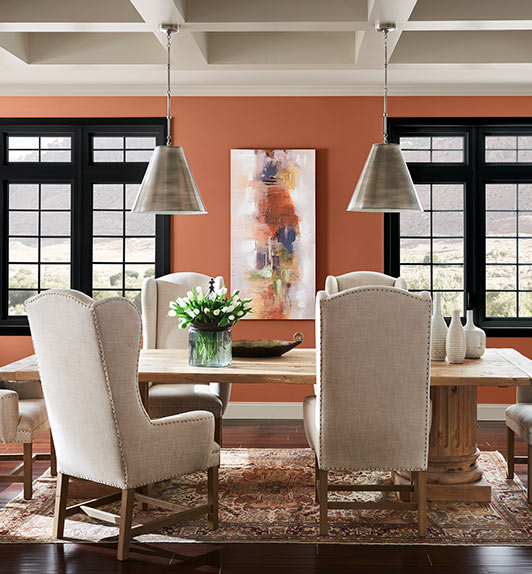 Extend the Invitation
Today's dining rooms yearn to be a part of the rest of the house, rather than a formal space set off on its own. The key is to employ colors that blend with adjoining spaces. An obvious technique is to paint the walls of the dining room the same color as those in other rooms. Why not change up this idea and paint the trim in the dining room the same as the main color of the kitchen or family room? This will tie the spaces together but give the dining room its own personality.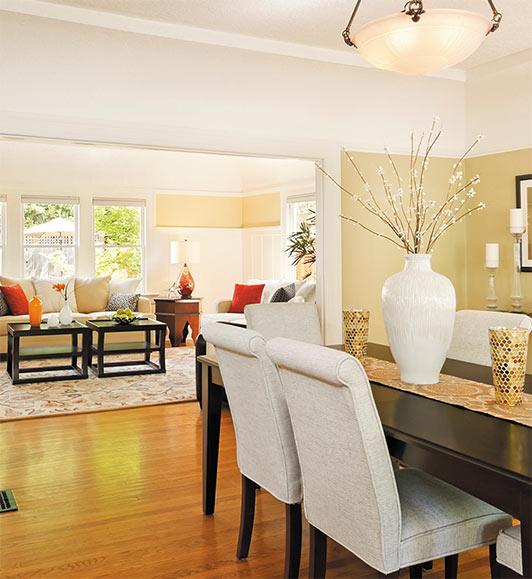 Add Some Fresh Greens
You know that gorgeous oak or willow tree peeking through your dining room window? Why not use it as inspiration for your walls? Bring the outdoors in by adding some fresh plants or flowers to your dining space. Another option is to pull inspiration from the seasonal colors. Green is always a palatable color for dining rooms, and by giving a nod to the leaves on your favorite tree, you'll have a hint of natural beauty in your dining room all year round.