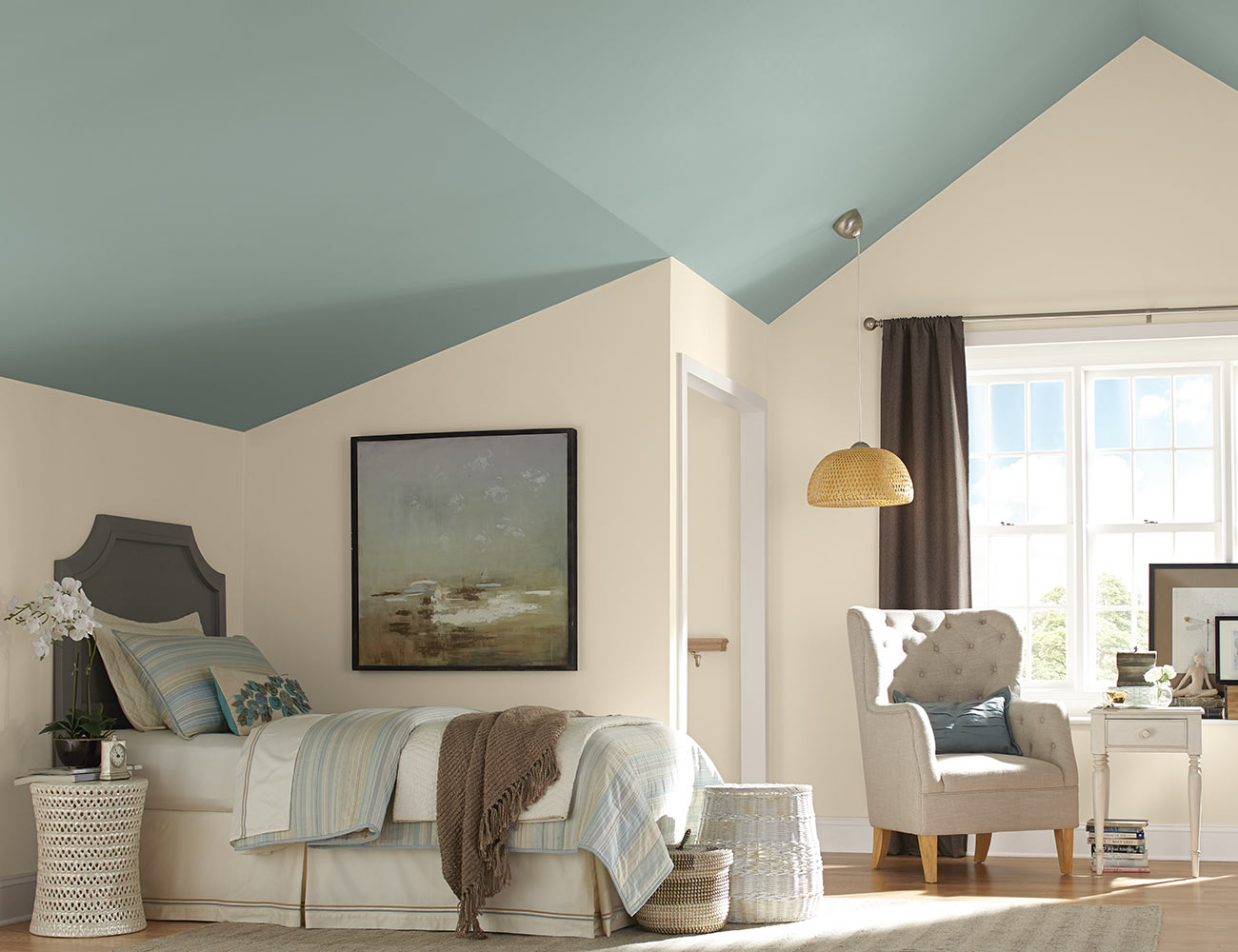 Bright ideas to wake up the bedroom.
Add an Accent
Create colorful contrast behind your bed to help brighten your room and add your own personal style for an updated look.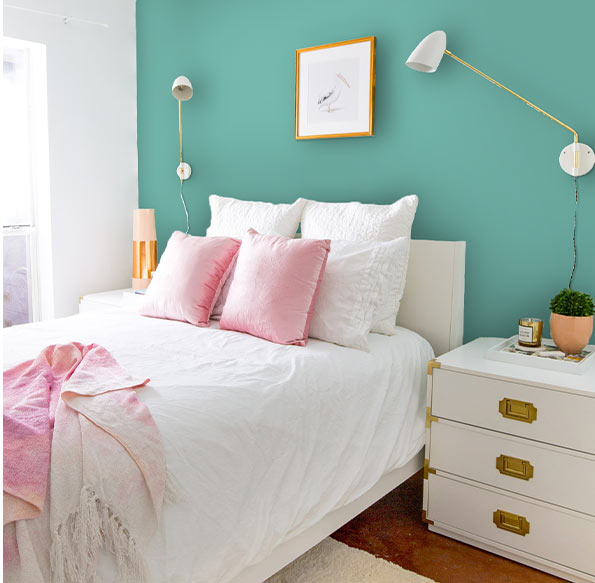 An Eye-Opening Ceiling
It's the ceiling you wake up to every day, turn it into something special! Pick up a subtle hue from your accessories in the room and turn your bedroom ceiling into a stunning accent wall.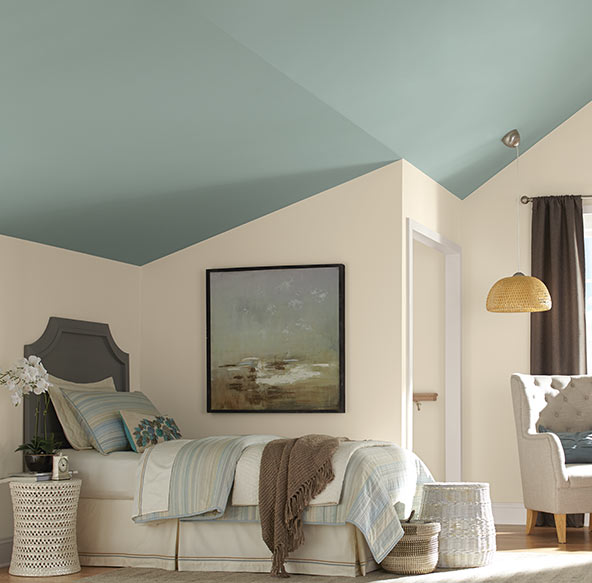 Create Contrast
In a bedroom with a bold color on the walls, create visual interest by painting your headboard a bright white that stands out. Add some vibrant bedding to make it really pop.