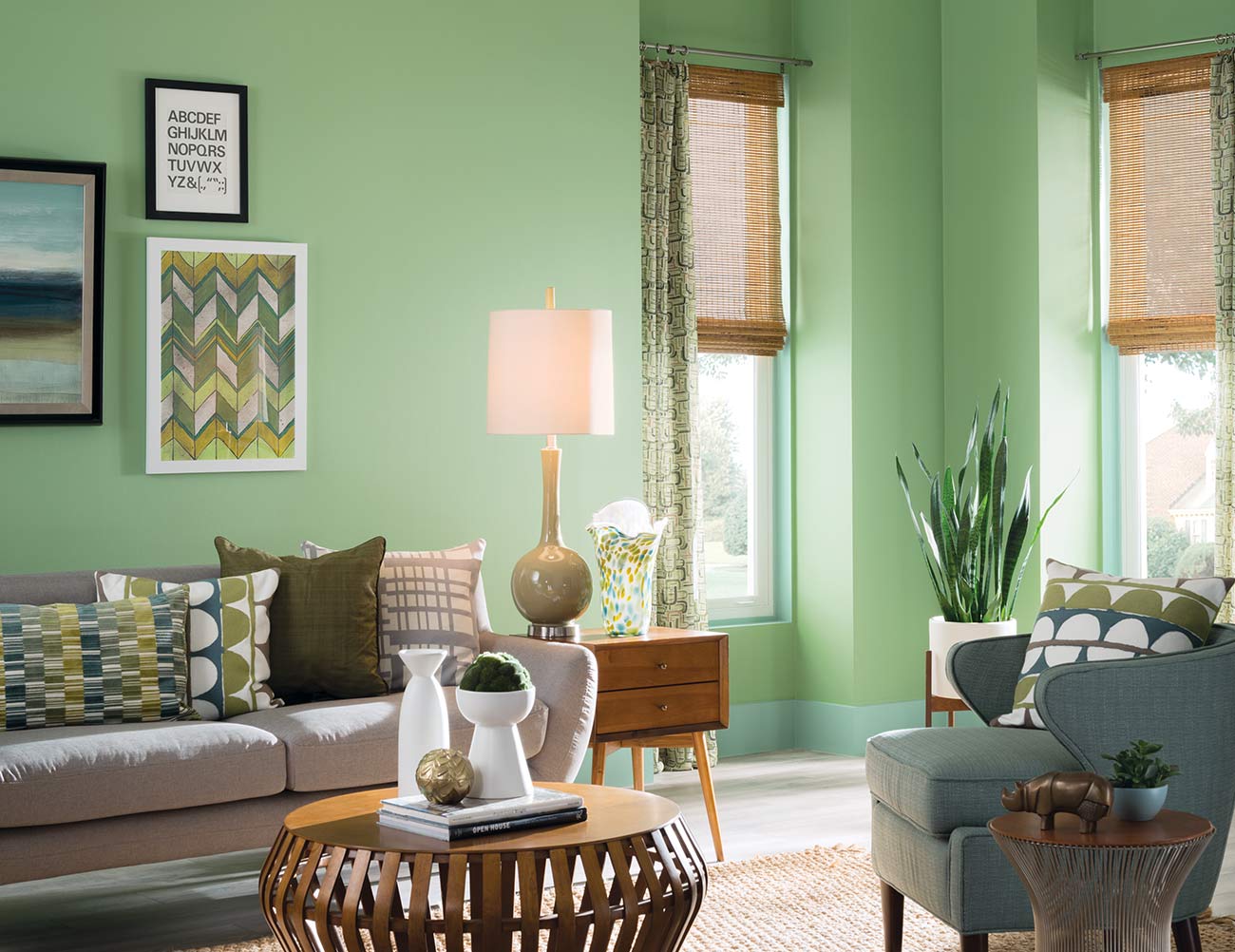 Big Project? No Problem!
From room makeovers to exterior enhancements, large projects become manageable – and even fun!
Neutrals Know No Boundaries
Whites, tans, beiges and grays create a clean canvas on which to build a decor. Start a room makeover with neutral walls, and gradually add furniture that captures your style. Include color through pillows, throws and accessories, or keep the setting serene by sticking with one or two colors for seating, rugs and artwork. Neutrals bring long-lasting value to your home, whether your style is traditional, modern or somewhere between.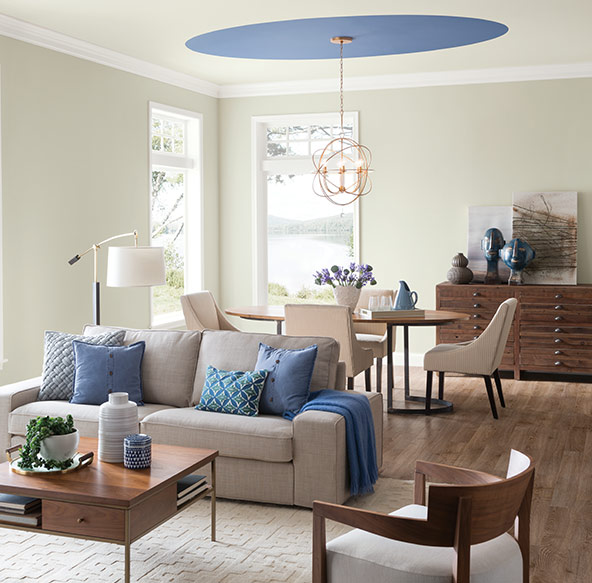 In The Mood
Before you paint a room, consider how it will be used. Warm colors like red and yellow invigorate the senses, making them great for a home office or family room. Cool blues and greens create a calm, relaxing atmosphere that's perfect for a bedroom or bathroom. Not sure which colors are right for you? Use the ColorSnap Visualizer® to create a custom palette from an inspirational image! Or take home Color-To-Go® Samples to try on your walls, available at your neighborhood Sherwin-Williams store.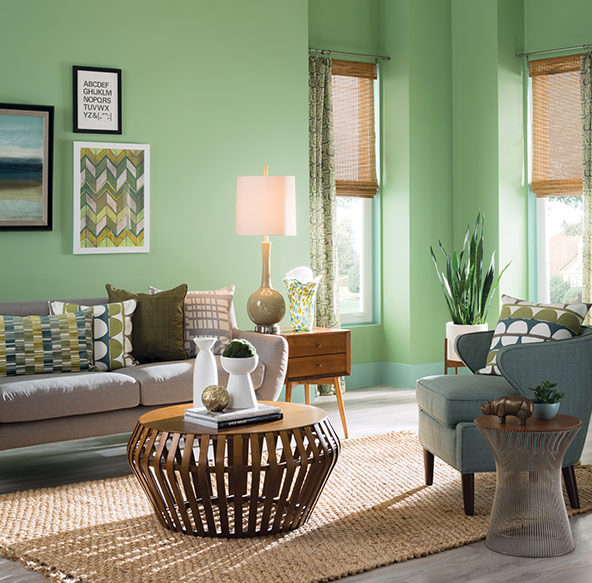 Room-to-Room Color Flow
Want to make sure your wall colors work in perfect harmony from one room to another? Choose a primary shade for one or more rooms throughout your home. Then connect the adjoining spaces with an accent color found in your art, furnishings or accessories. Referring to the ColorSnap® Studio in-store color wall is a good way to see which colors work well adjacent to one another. Find more expert tips on interior color flow here.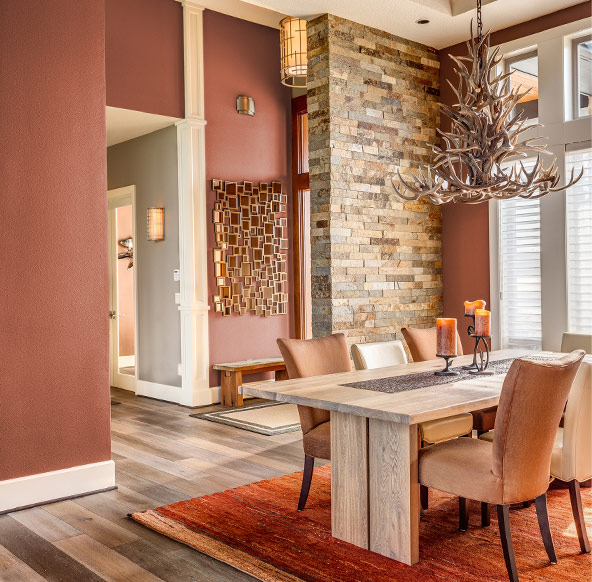 When it comes to homes, first impressions begin outside. Paint plays a large role in that impression. With a multitude of color combinations available, personal expression should guide your decision. Paint your front door a bold color, outline dark siding with white trim, or bathe a picket fence in bright white. Excited about the possibilities? Head to your neighborhood Sherwin-Williams store for Color to Go® Samples and try out your favorite colors! Be sure to look at the sample paint colors in different lighting throughout the day before making your final color choices.