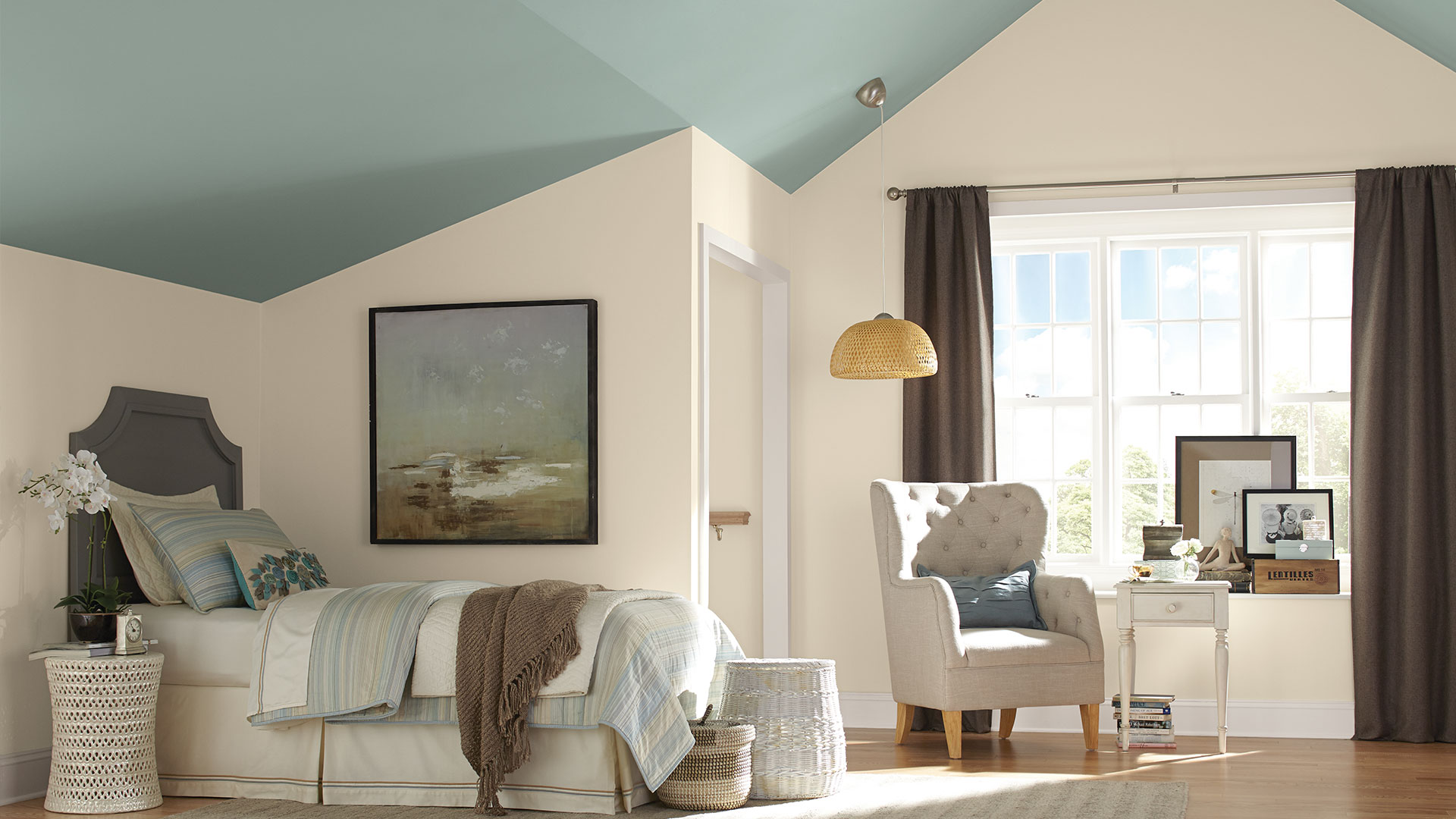 Bring Out Your Bedroom's Inner Beauty
Paint The Fifth Wall
The fifth wall? Oh yeah, that's the ceiling. And it's just as important as the other four. In fact, painting the ceiling a different color from the adjoining walls will create a rich feeling of completeness in the room. You can also make the ceiling appear higher by applying a lighter color, or lower by applying a darker color.
Recommended product for bedroom ceiling: Eminence® High Performance Ceiling Paint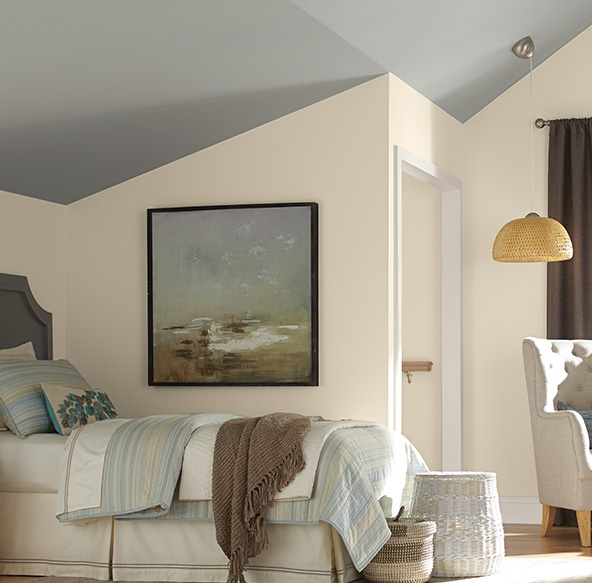 Enhance Your Door
The basic bedroom door isn't anything fancy. Give yours a modern upgrade by adding an accent color to the insets, lending some sophisticated, graphic detail. You can even take a step further by updating your hardware to fit your new style.
Recommended product for door trim: ProClassic® Interior Waterbased Acrylic-Alkyd Semi-Gloss Enamel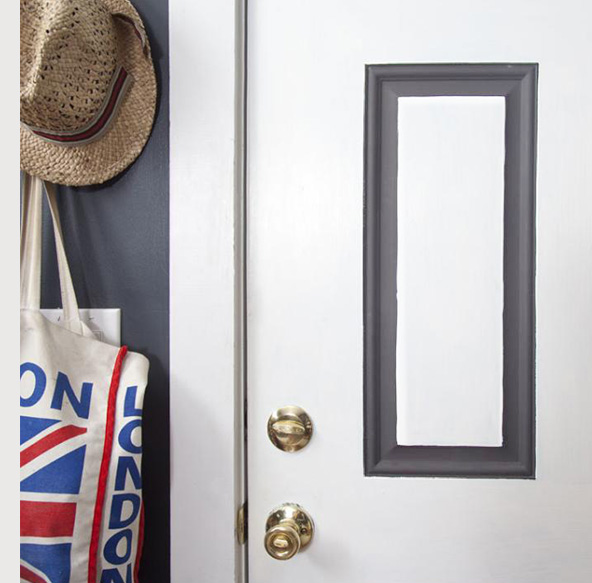 Embolden Your Bed
Paint or repaint a wooden bed frame to spark some new life into your room. You can even skip the priming and save time by using Emerald® Interior Acrylic Semi-Gloss latex paint. This is an easy project because you only need to coat the exterior surfaces – the interior faces will be hidden by the box spring and mattress once the bed is assembled.
Recommended product for bed frame: Emerald® Interior Acrylic Semi-Gloss Latex Paint