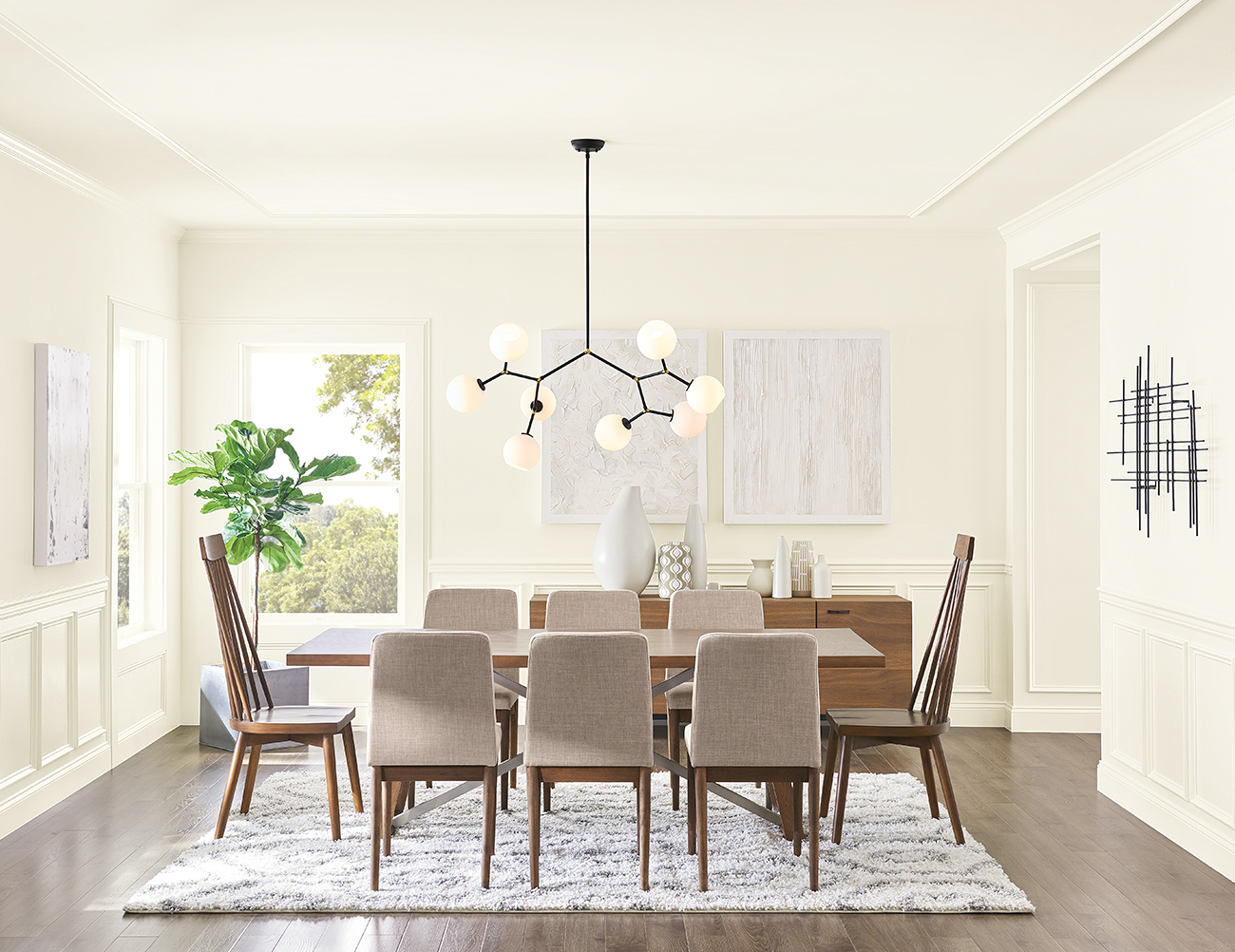 THE ENDURING ALLURE OF WHITE
Want a fresh, clean look in your home? White can do that! Here's how to select the right shades of white and use them to maximize the style in your space.
TINTED TO PERFECTION
Tinted whites are great for highlighting design elements and textures. Use a white with a grayish tint like Silverpointe SW 7653 for a subtle backdrop on walls; then, contrast with a brighter white like Extra White SW 7006 on the ceiling and trim. Notice how that same bright white accentuates features like a textured ceiling.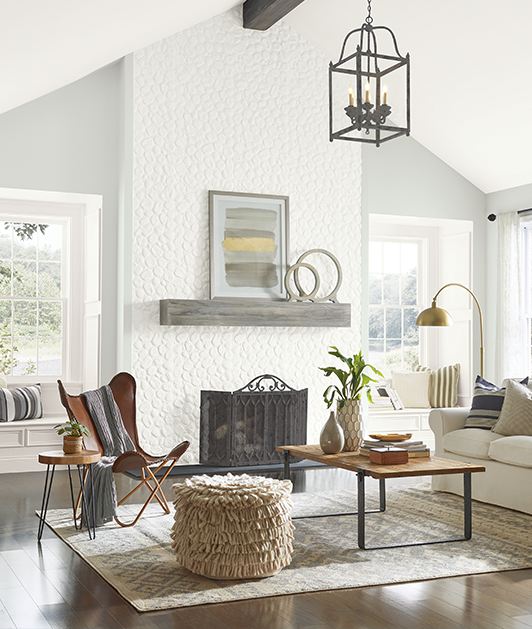 A TIMELESS LOOK
Timeless whites like Alabaster SW 7008 maintain their appeal even as design trends evolve. The simple, pure personality of these ivory-whites complement traditional, transitional and contemporary décor. Paint walls, ceiling and trim in the same color so furniture and accessories hold center stage.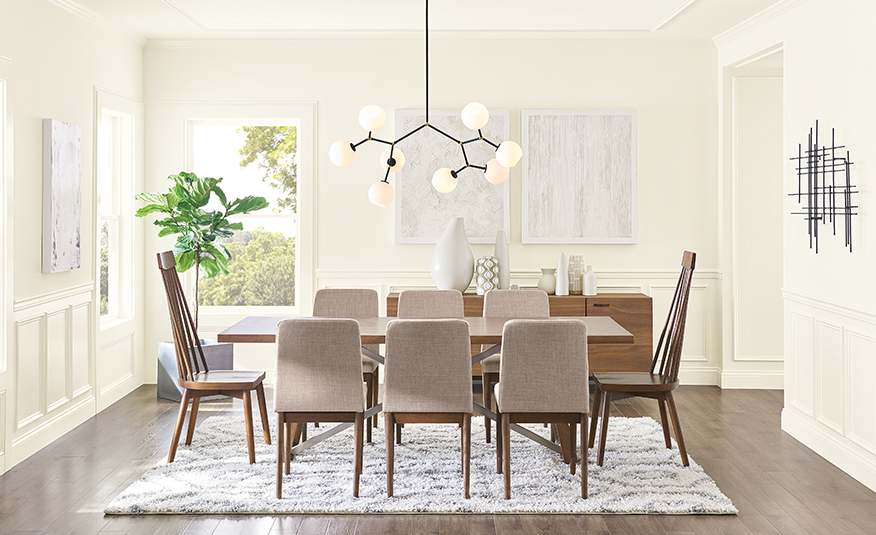 WARM IN WHITE
Welcoming and balanced, warm whites suit any space made for relaxation. Cover walls, ceiling and trim in a creamy beige like Neutral Ground SW 7568 so that the eye is drawn toward the room as a whole. Warm whites pair well with natural woods, wrought iron, and cozy throws and pillows.