All Together Now
Include the Whole Family When Selecting Living Room Colors
The living room continues to be the family sanctuary, the area of the house where everyone comes together to unwind after work, school or play. Because this room is shared and enjoyed by all, why not include the whole family when choosing a new color direction?
"But my family can't even decide what to watch on TV," you say. If you approach it as fun and engaging, color selection can be simpler than finding the remote. Are you ready to bring the family together to choose the appropriate color for your living room? Let's get started!
Testing, Testing
The kids won't mind taking this exam. Sherwin-Williams Color Personality Quiz uses creative questions to determine the paint color that best expresses personality. You'll uncover each family member's color choice as they answer everything from their favorite smoothie ingredient to their musical preference. Who knew that one family member would lean toward Tricorn Black while another would land on Real Red? Consider how the paint colors from the quiz might work in your living room project.
Take a Look Around
What's the mood in the living room? Are the lights low as everyone curls up under blankets to quietly watch a TV show? Do different seating arrangements encourage various activities like reading and playing board games? Is the atmosphere boisterous, with areas for animated conversation and dancing to music? Think about paint colors that reflect the mood.
Studies show that color plays a significant role in emotions. Blue hues suggest calmness. Greens provide stress relief. Yellows conjure images of brightness and energy. Once you've determined how your living room is most often used, it becomes easier to make color choices.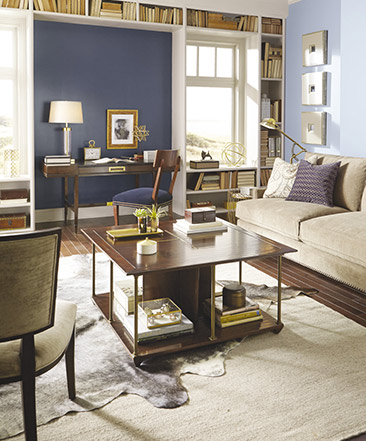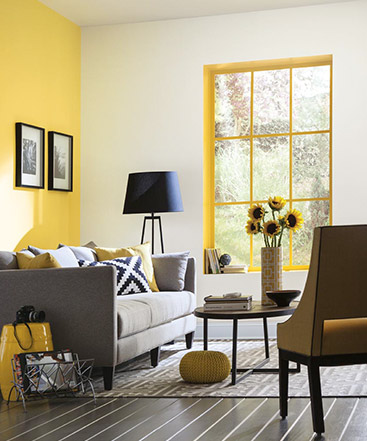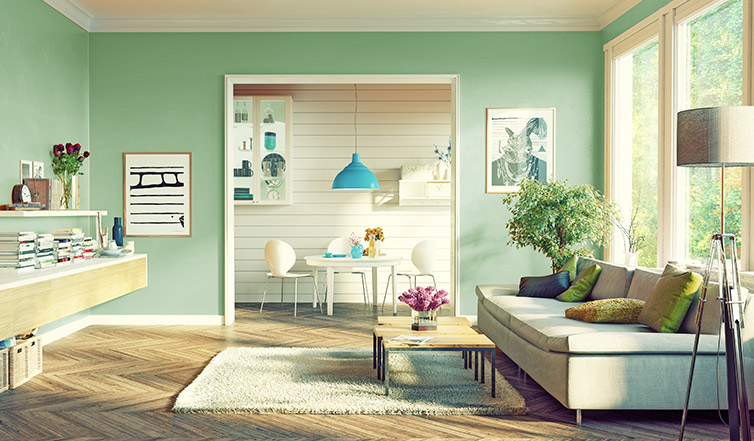 Grab Your Colors
By this point, you've narrowed down your color options. Find your favorites on the Sherwin-Williams Colorsnap® Visualizer App For iPhone and Android. Try out the colors in various room settings, switching from daylight to night for more true-to-life color. You can even save the colors you like for easy reference!
Is there a tie between two or three colors your family likes? Select one for the walls and use the others for trims and accents. That way, everyone has a say in the living room's new look.
Head to Sherwin-Williams and use the rotate-to-locate feature on the ColorSnap® app to quickly find the colors you saved, or choose similar hues that better capture the essence of your space.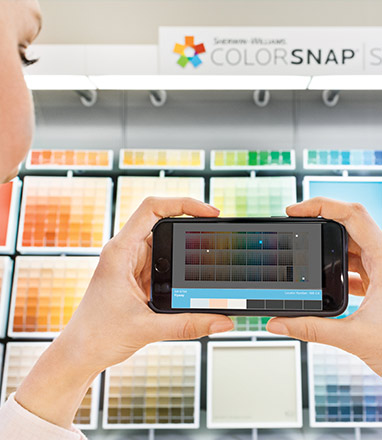 Get everything you need at your Sherwin-Williams store
Ready to start painting the living room, or have more questions? Your neighborhood Sherwin-Williams store has the answers. Get advice on paint and painting techniques from in-store experts. Grab the right supplies to make your project a breeze. One stop to the Sherwin-Williams store, and your vision of the perfect living room paint color will soon be a reality.