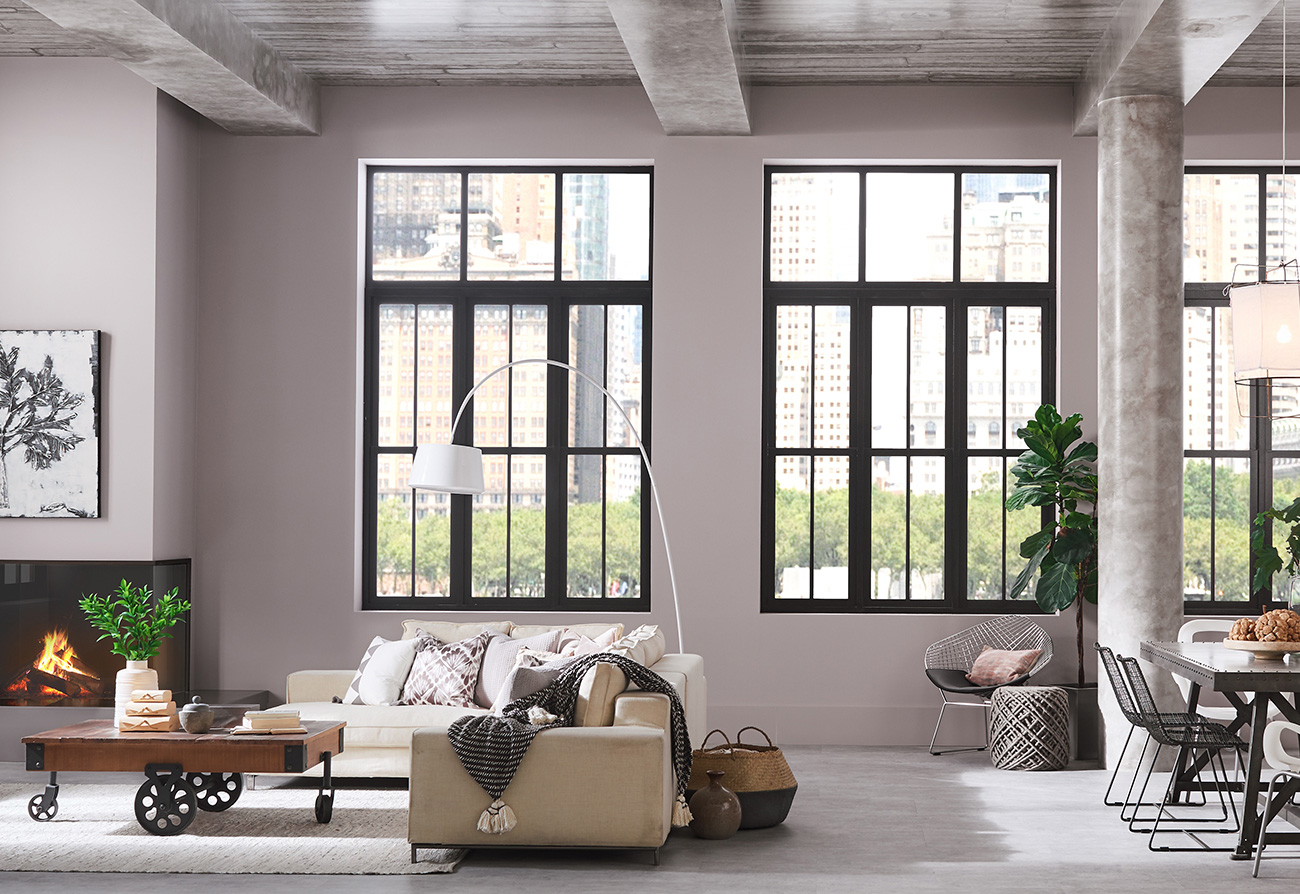 5 FLORAL-INSPIRED COLORS FOR YOUR NEXT PROJECT
Influenced by the brilliant hues of fresh flowers, these paint colors bloom with design possibilities for your home.
Queen Anne Lilac
Soft and muted, Queen Anne Lilac whispers comfortable elegance. Great for a home office or any space featuring floral accents, Queen Anne Lilac can look great in an industrial, open concept space and is at its most sophisticated when paired with gray and orchid.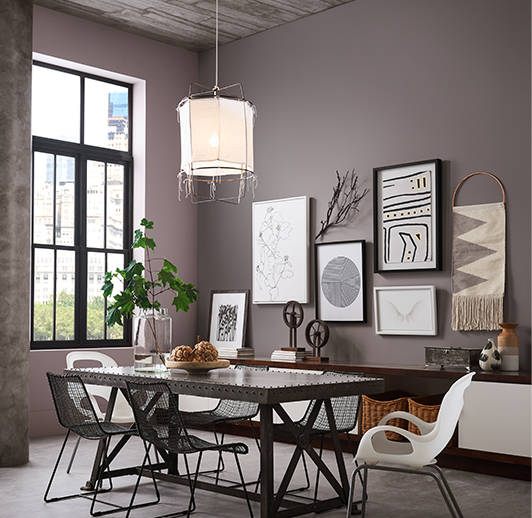 Forsythia
Forsythias burst with golden blooms in early spring, well before many other trees and shrubs start to flower. Create an element of subtle surprise at home by painting a door in vibrant Forsythia. The look is especially impactful when surrounded by pure white trim.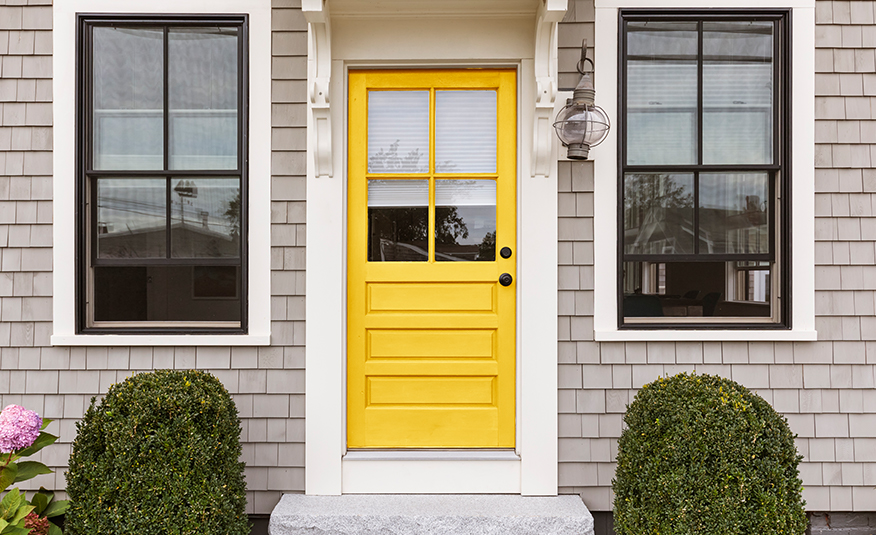 Azalea Flower
Azalea Flower is a soft and sweet pink with a hint of playfulness. Perfect for a child's bedroom or a powder room, Azalea Flower really blossoms when it shares space with creamy whites and gentle mauves.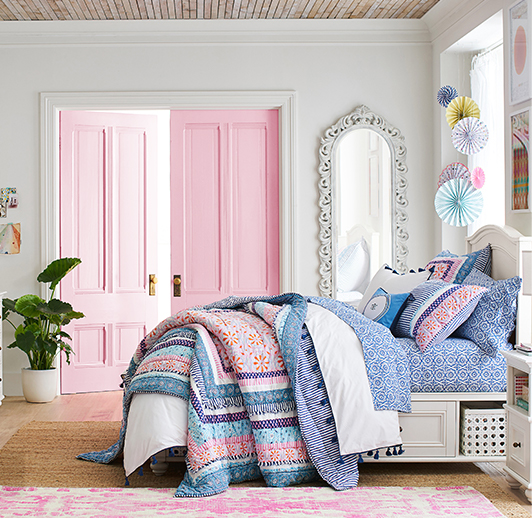 Marigold
Warm and full of depth, our Marigold provides a ray of sunshine on even the rainiest of days. This is a great accent color in a living room or dining room that features natural textures and a neutral palette.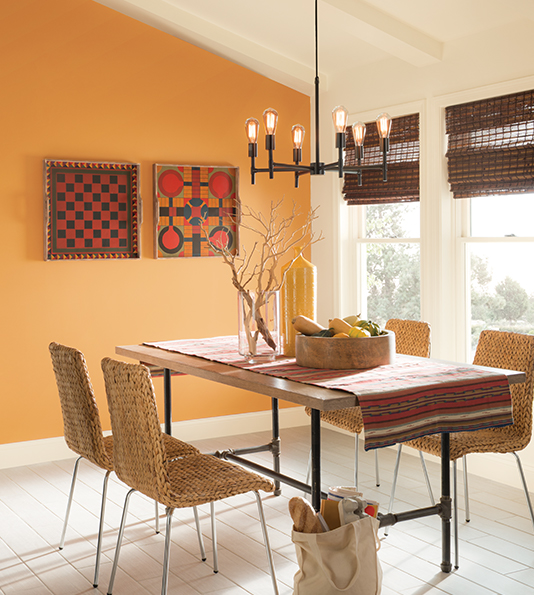 THISTLE
The prickly thistle bush produces a unique and bright flower that provides fabulous inspiration for home décor. The velvety smoothness of our Thistle paired with an antique tub in your bathroom provides a hint of Victorian refinement and emphasizes the nuance of the color.