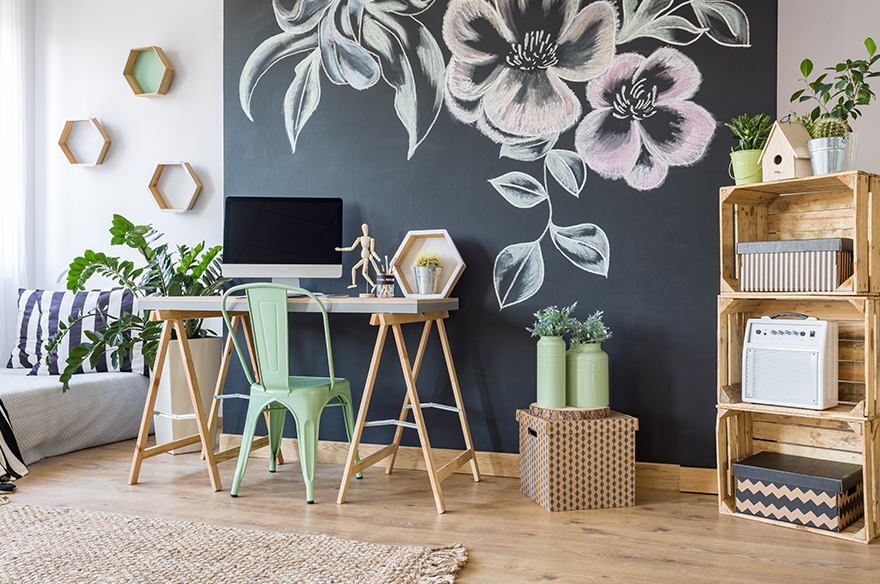 3 REDO IDEAS FOR KIDS' BEDROOM
The kids have flown from the nest, and you want to update the room where they used to roost. Time to redo it to fit your new life stage. Read on for ideas to transform kids' bedrooms into grown-up dream spaces.
Awesome walk-in closet
You've seen those room-size walk-in closets in magazines, the ones with enough space to hold dressing and sitting areas. Why just admire someone else's glam dressing area when you can have your own?

You can invest in a built-in closet system or use existing wardrobes and dressers to save money. If you opt for freestanding furniture, consider painting the pieces in the same color for a cohesive look. When it comes to painting the walls and ceiling, go with paint colors that reflect your personality. If you appreciate a tranquil environment, select a cool paint color. If you crave an energetic atmosphere, go a little warmer. Try using a Color to Go® sample to help determine your ideal color. Finally, use pieces of your wardrobe as decorative accents. Display your shoe collection on a shelf, or hang beautiful scarves, hats and purses on hooks.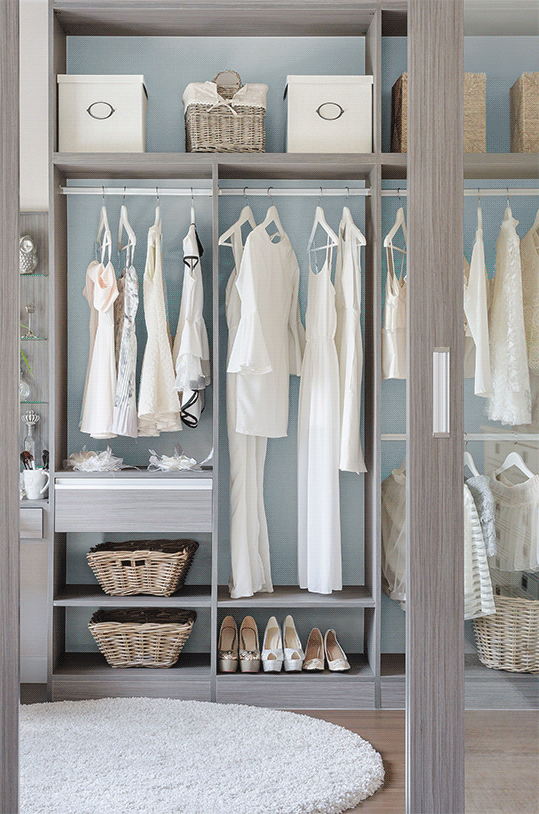 EXERCISE/MEDITATION SPACE
Remember when you thought you'd never get a quiet moment to yourself? Take advantage of your empty-nester status and create a calming home getaway to exercise, meditate or just be. Strip the room of furniture and artwork. Look at the bland walls and imagine a color that would be soothing without making you sleepy. Let the color of the room create the energy you seek. Add framed inspirational prints for motivation, a yoga mat, hand weights, etc. If this room is all about relaxation, skip the exercise equipment and opt for a comfy sofa, a Bluetooth speaker and scented candles.
Craft room that doubles as a guest room 
Sewing, knitting, scrapbooking – whatever craft you enjoy, develop a special room for your hobby. Determine the furnishings you will need for your craft; for example, a work table, open shelving, cabinets, and bins to hold pens, scissors and accessories. Let your handiwork be part of the design scheme. Fill wooden baskets with balls of yarn. Line a shelf with spools of thread. Take a favorite color from these items and use it on the walls. The color of the room should inspire you while creating a clean atmosphere in which to work. In a corner of the room, place a daybed or futon to double as a resting spot for you and a bed for when guests visit.